Reading Time:
< 1
minutes
You can now download a new version of iMC WSM (Wireless Service Manager). You can find the download link here:
https://h10145.www1.hp.com/downloads/SoftwareReleases.aspx?ProductNumber=JF414AAE
This feature will bring the new HTML 5 topology to the wireless topology. This looks great and is very fast. Below is a screen shot of the new view: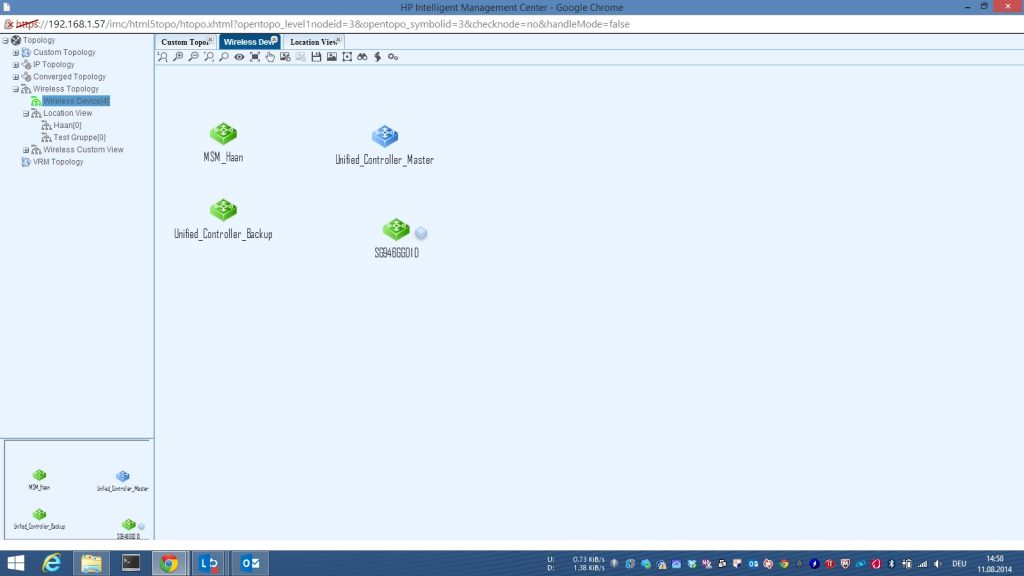 There are also some bug fixes with this release, have a look in the release notes for firther details.
When installing the iMC WSM patch, make sure you also have the latest iMC software running, with the latest patch, as this is required before installing the iMC WSM patch.
I also found some new widgets for the iMC WSM overview screen. Please see below:
I did the upgrade without any problems, but it is always a good idea to back up the database prior installing and have a look into the release notes for further instructions. The release notes can be found here:
http://h20564.www2.hp.com/portal/site/hpsc/public/kb/docDisplay/?docId=c04328007
For further questions or feedback leave me a comment.