Reading Time:
< 1
minute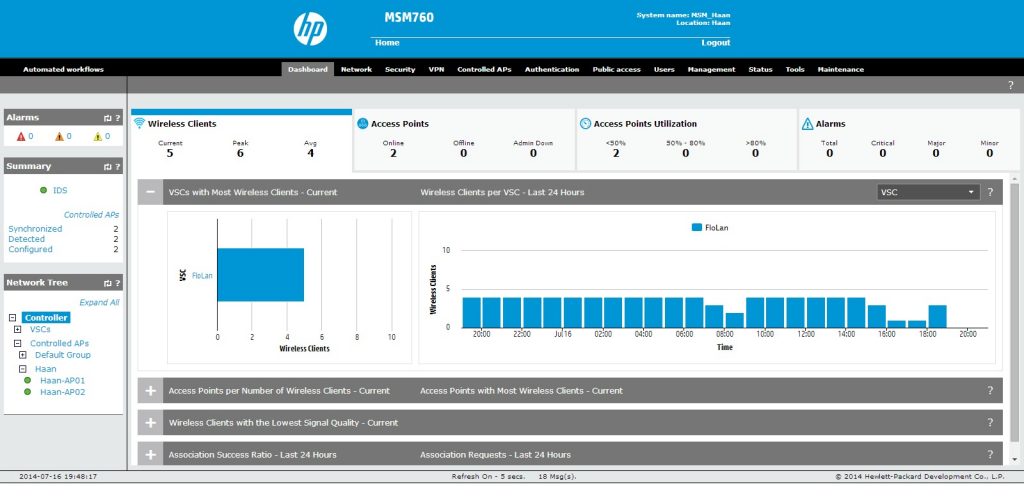 Last week, the new MSM firmware was made available to the public. This new MSM firmware version is the first maintenance release of the 6.4.x branch. Please have a look into the release notes, which are are available here:
http://h20566.www2.hp.com/portal/site/hpsc/template.BINARYPORTLET/public/kb/docDisplay/resource.process/?spf_p.tpst=kbDocDisplay_ws_BI&spf_p.rid_kbDocDisplay=docDisplayResURL&javax.portlet.begCacheTok=com.vignette.cachetoken&spf_p.rst_kbDocDisplay=wsrp-resourceState%3DdocId%253Demr_na-c04403678-1%257CdocLocale%253D&javax.portlet.endCacheTok=com.vignette.cachetoken
I did the upgrade in my lab environment without any issues. For upgrading productive environments, please consider those points:
manually configured channel 132 needs to be changed before upgrading
if NAT and "Extend VSC egress subnet to VSC ingress subnet" are both enabled, NAT will be disabled after upgrading
MSM710 is not supported by this release
MSM335 is not supported by this release
For detailed information have a look into the release notes as above.