Reading Time:
< 1
minute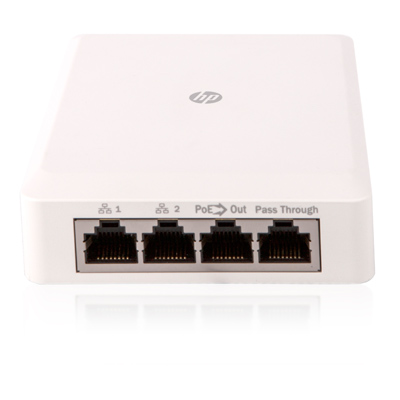 HP announced a the new HP 417 Walljack as a new AP for the Unified controller. This new Walljack is a single radios 2.4GHz radio which currently only works with the Unified controller. It also has 3 100BaseT ports for wired connection and has also 1 pass through port and therefore is a great solution for small offices with two or three people of hotel rooms. One of the wired ports can be used to power up a connected PoE device. The pass through port can be used for gigabit connection or analog telephones.
As the device will only cover one room, it is very easily to install the device without a site survey. For all other AP deployments, you should always do a site survey.
The HP 417 Walljack also supports all RRM (Radio Resource Management) features like the 4xx series AP's.
More information can be found at the product page:
http://h17007.www1.hp.com/us/en/networking/products/wireless/HP_417_802_11n_Unified_Walljack_Access_Device_Series/index.aspx#.U_wv_fmvWRY